The No Footprint House (NFH) is designed by the interdisciplinary agency for design and development A-01 (A Company / A...
Never before have we been so aware of the beauty and preciousness of the outdoor spaces as in this period....
Park Towers Milano is the new residential development that will be built by December 2023 in the Feltre district, in...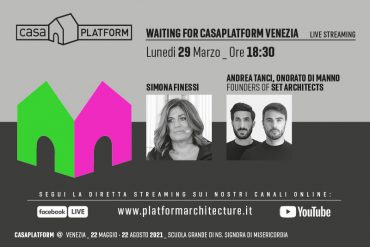 Platform presents the official programme of the event Casa Platform Venice which will take place from 22nd May to 22nd...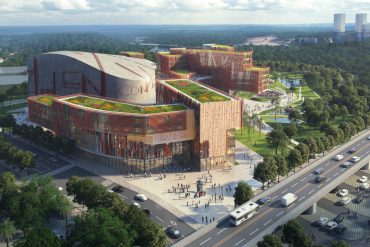 Miralles Tagliabue EMBT studio, directed by Benedetta Tagliabue, wins the first prize in the international competition for the creation of...
Hwaseong is a city near Seoul. Hwaseoung is a pronoun, but shares the same sound as Mars in Korean, thus...
A grandiose black mineral, a powerful force of nature emanating from the earth and harmoniously conquering the surrounding environment: this...
Istanbul's futuristic 369m meter-tall new telecommunication tower seeks a sense of motion and rhytm within its silhouette that changes when...
The British company Victoria + Albert Baths, a globally recognised brand for exclusive baths and washbasins, has teamed up with...