Takava coffee-buffet is an atmospheric coffee shop in the center of Kiev, the brand, the interior and exterior of which...
The Marmomac Stone Award – ARCHMARATHON 2019 award ceremony was held on September 27th at the VeronaFiere Forum Area.The award...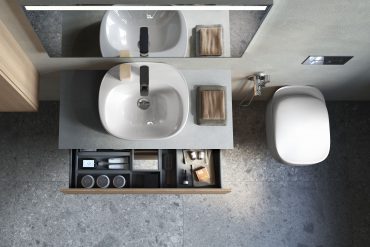 The watchword of the 2019 edition of Cersaie is "integration". Showcasing porcelain stoneware, ceramics, sanitaryware, furniture and accessories, all of...
On 21 September 2019, the Teatro Olimpico in Vicenza hosted the Prize Ceremony for the winners of the 11th Dedalo...
Blur.A necessary metamorphosis. Over the last two decades, some of the international scene's most aware, critical authors started to grasp...
The oldest restaurant in Udine, opened since 1849, with a first-class cuisine recognized throughout the region and beyond, mainly oriented...
Archmarathon in collaboration with Marmomac presents: Marmomac Archmarathon Stone Award to be held on September 26th and 27th at Pad....
The Best Italian Exhibition Design project is the result of a Publicomm's idea and consists of a 200-page volume with...
The ability to embrace new ideas, all the while remaining faithful to their heritage, the courage to dare to push...