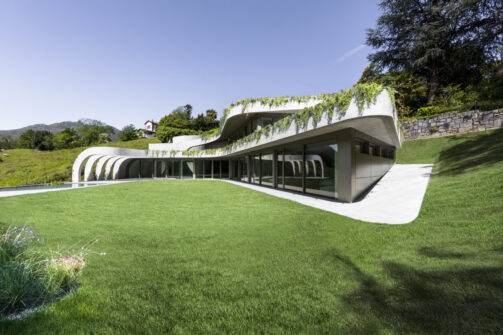 Atelier Alice Trepp, located in Origlio, is an atelier designed for Alice Trepp, an Ecuadorian sculptress. The site is characterized...
The house was built from scratch on the degraded space of a vehicle workshop. A new building appears behind a...
This residential complex, made up of three villas built in the Roman countryside, in Formello, rereads the idea of the...
The villa offers a play between indoors and outdoors in a constant dialogue between the living spaces and the Zen...
The Four Points by Sheraton in Mestre is the result of transformation of an existing hotel into a leisure facility...
The restyling of Camparino in Galleria was carried with full regard for the history of the location in terms of...
Sushi Club is the Asian Dining brand to which Maurizio Lai has given shape and expression, defining its formula and...