The project was conceived in close relation to sunlight: as the hours of the day progress and the natural light...
A small house in Milan designed directly by the owners, both architects. The layout was decided by Luca Romagnoli, founder...
The project is based on responding to a specific collective housing program. Inserted in a subdivision located in the new...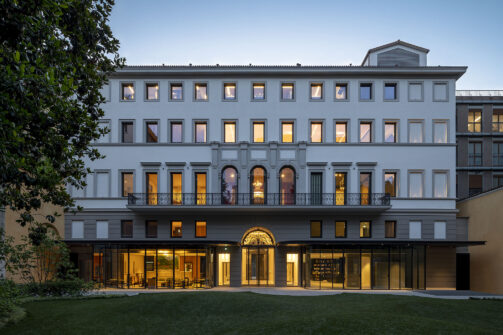 The Andrea Aprea Restaurant has opened in the setting of the historic Milanese Palazzo on Corso Venezia, dating back to...
The design studio Yabu Pushelberg was commissioned two years ago with the complete renovation of one of New York's landmarks,...
The lamatilde studio designs the new EDIT Milano space in the setting of the former Scalo Farini industrial area, Milan's...
Project Pilote by ACT Architecture Design Inc. team was a considerable challenge to say the least. The architects had the...
The Radisson Collection Hotel Palazzo Nani in Venice is one of the most recent and prestigious realisations by Concreta, the...