The offices for the international design company was designed following the most innovative smart working principles.The new Headquarters embody many...
The Techbau company's headquarters, overlooking the shores of Lake Maggiore, is an architecture in dialogue with the surrounding context. The...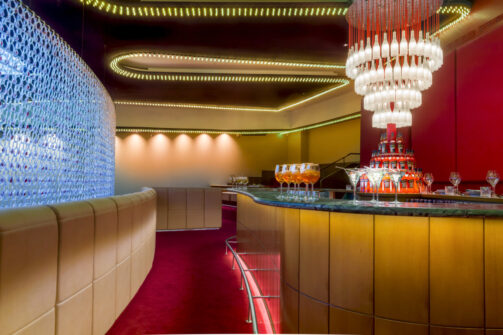 Luigia is the project for the events space of the Luigia chain, part of the international business group Capomondo, in...
The intention, when designing these venues of the Italian brand Olivo in London, was to narrate about Sardinia (its founder's...
Finishes, lights, colors and shapes are the focal elements of every single square meter of a cozy apartment in the...
The house had sat empty for over 6 years and was in a state of dereliction when CAN Studio embarked...
When designing this villa to be built along Sardinia's coastline it was my intention to link it to its geographical...
A poured-in-place concrete wall serves as a boundary to a private north-facing entry garden motor court. The building is justified...
Solo Office is a country house in a large untouched forest, two hours south of Barcelona. The house will be...