The oldest restaurant in Udine, opened since 1849, with a first-class cuisine recognized throughout the region and beyond, mainly oriented...
Sanjay Puri Architects, founded by the architect Sanjay Puri, consists of more than 70 young professionals working on projects of...
This residential complex, made up of three villas built in the Roman countryside, in Formello, rereads the idea of the...
A poured-in-place concrete wall serves as a boundary to a private north-facing entry garden motor court. The building is justified...
Hansen House is a historic hospital that cared for people with leprosy, established in Jerusalem in 1887. Nowadays it is...
Studio wok has designed a flat in Verona measuring about 190 square metres, located near the historic centre. The house...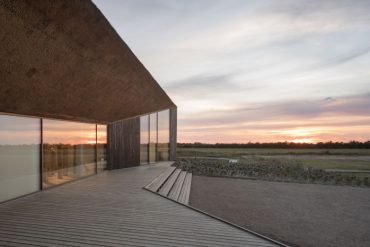 The Wadden Sea is Denmark's largest national park, one of the most frequented migratory sites in Europe and part of...
River Aire, flowing from France to the city of Geneva in Switzerland, is historically associated to the population and a...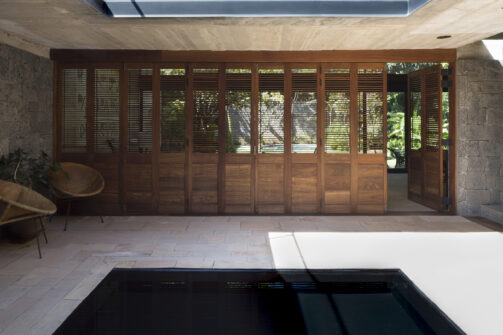 This house located in Tepoztlán has an artisanal base, made of Texcal stone, occupied by part of the house's program....
In Bastia, Corsica's second largest city on the north-east coast, Dietmar Feichtinger Architectes achieved the promenade Aldilonda, which means "Above...