House of Rohl brings together within it four distinct brands united by a single idea of the future. The Group...
Villa High Life is a luxury residence located at Virginia Water in the county of Surrey in England in an...
Siemens, Europe's leading manufacturer of built-in appliances, presents the new French Door, a four-door fridge-freezer. French Door measures 90 cm,...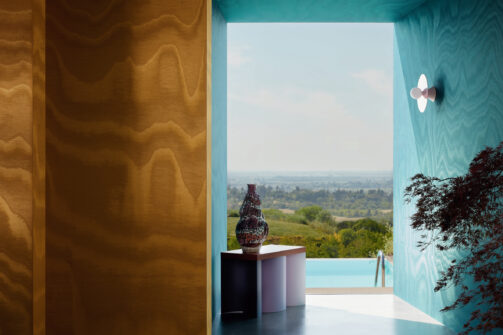 Élitis reinterprets Moiré by giving new life to this fabric with its iridescent effect reminiscent of the waves of the...
RAK Ceramics, world leader in the production of bathroom furnishings and ceramics for floors and walls, is continuously pushing the...
The outstanding design of the Zencha bathroom collection by Sebastian Herkner was inspired by traditional Japanese rituals and craftsmanship and...
The iconic Lightben product family, manufactured by Bencore, has recently obtained the LCA (Life Cycle Assessment), which study the potential...
Pivot doors offer an almost infinite range of design possibilities, both in terms of size, application areas and materials, and...
An up-and-coming brand in the bedroom furniture sector, Conte is the evolution of a family business that for almost thirty...