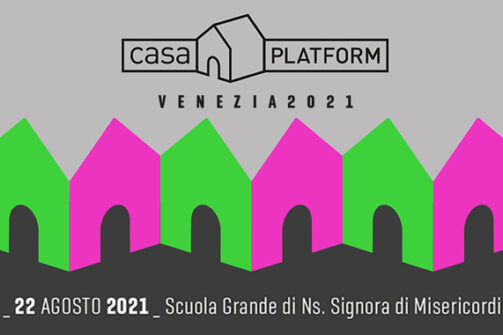 From tomorrow, July 14th to July 17th, 2021, will take place the Platform Architecture Festival, a kermesse of speeches and...
PLATFORM architecture and design has opened Casa Platform @Venezia 2021, its Venetian location for the period between 22nd May and...
From 22nd May-22nd August 2021, Platform organises an important initiative that brings together the "Best Design Selection" editorial project and...
From 22nd May to 22nd August 2021, Platform will kick off a unique event not to be missed. Platform chooses...
Platform creates a unique and unprecedented event combining the experiences and the system of values expressed by Casa Platform and...
The Platform Best Italian Exhibition Design Selection is an editorial initiative that aims to enhance Italian creative intelligence in different...
Platform Italy2020: a great happening animated by 50 talented architects and designers under 40 during the week of MilanoDesignCity. They...